Celebrate the Magic
From 1st April 2012, Disneyland Paris celebrates its 20th Anniversary with a whole year of special events and new surprises. Disneyland Park will stay open later for longer throughout the year with extended hours. So you have more time to make pictures of this magical world.
Thats why we desided to make a blogtrain for all of you who are in love whits this beautiful world of wonders. But ofcourse you can use it for all the pictures you have been taking at your last trip in Disneyland or WDW
You can travel true the world of Disneyland by visiting the blogs of 11 Designers of our
Dutch Digital Srapbook Board
and each
and every one made a Marvelous kit f
or you.
I did my best at making you a kit for Main street,
Main street is where the magic starts and you`re always sure of a warm welkom
You're in small town America at the turn of the 20th century, where everyone wears a smile!
Disneys premiere department store is The Emporium with its Victorian storefront windows. The Horse-Drawn Streetcars take you from Town Square to Central Plaza and along the way, see life slowly becoming more 'electrified' as modern contraptions like horseless carriages and omnibuses compete for space!
When it's time for a break, there's no better place than Walt's - An American Restaurant for some old-fashioned dining. From here, you're not far from the soda fountain and ice cream favourites at The Gibson Girl Ice Cream Parlour.
Main Street, U.S.A. is your connection to the magical world around you. And if you want to arrive in style...just board Disneyland Railroad and you're off!
So hop on board and get my
MEET ME ON MAINSTREET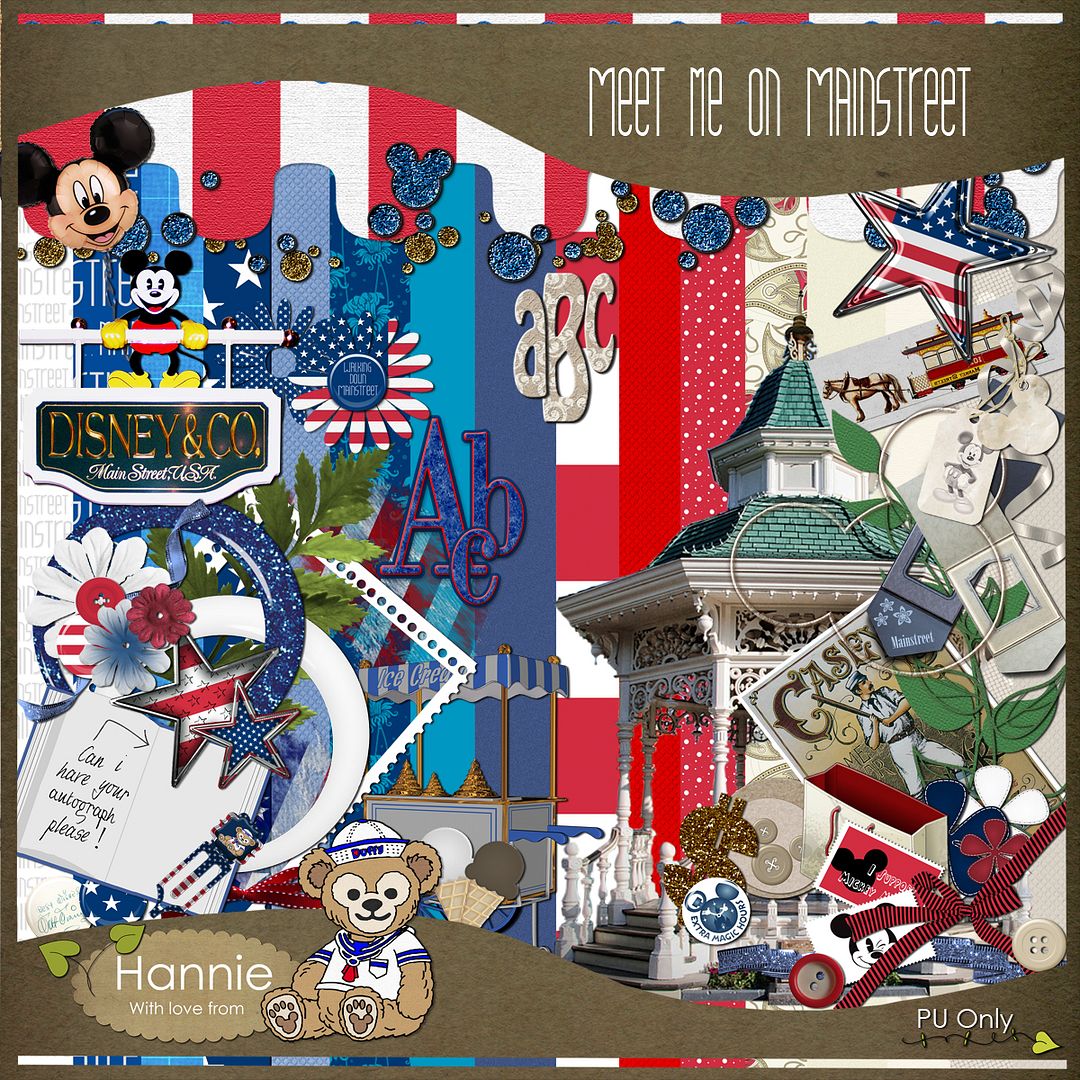 You can grab it by following these links
Alpha
Papers 01
Papers 02
Tags and Wordart
I wish you so much fun scrappin your Lo`s
Here's what my fellow designers have created with it: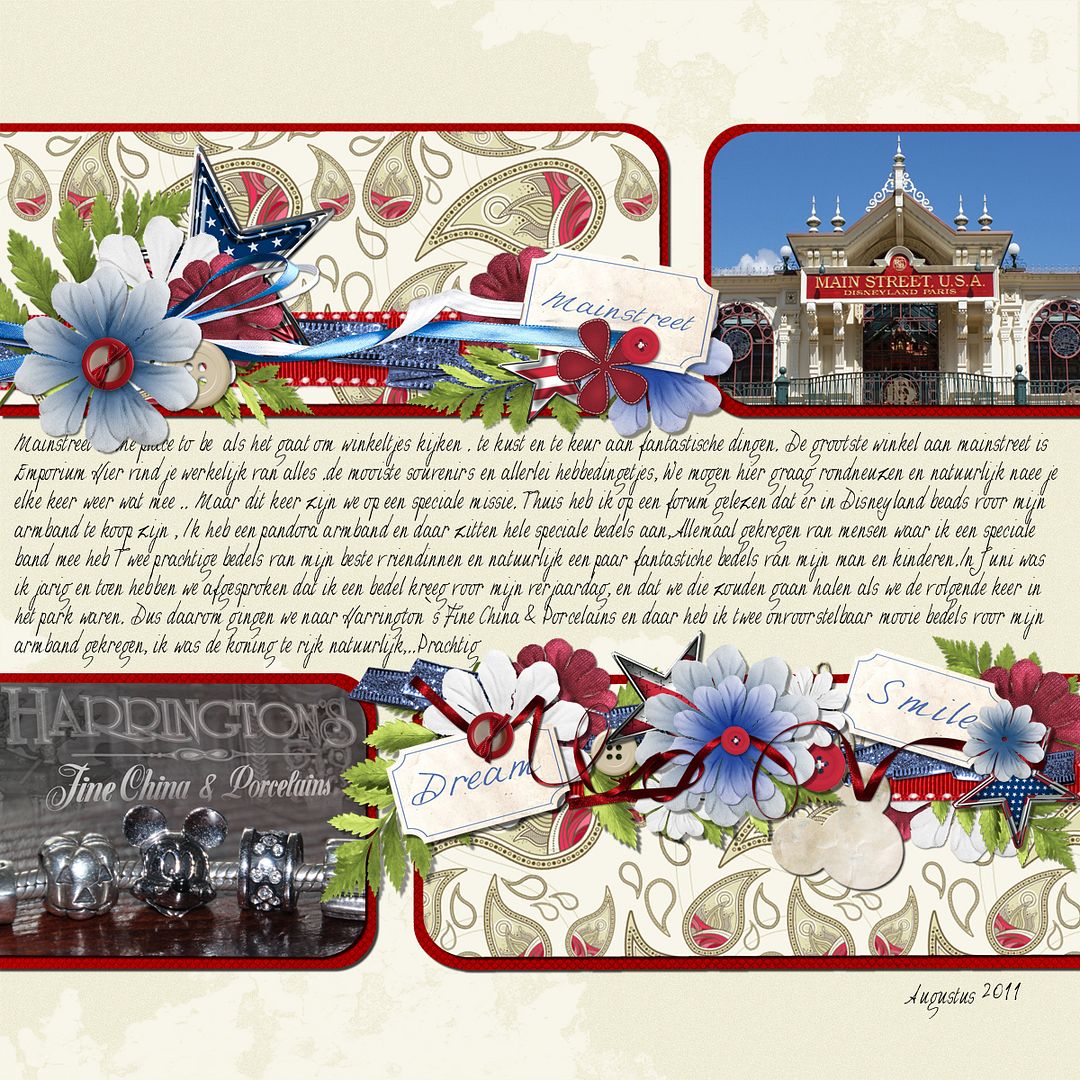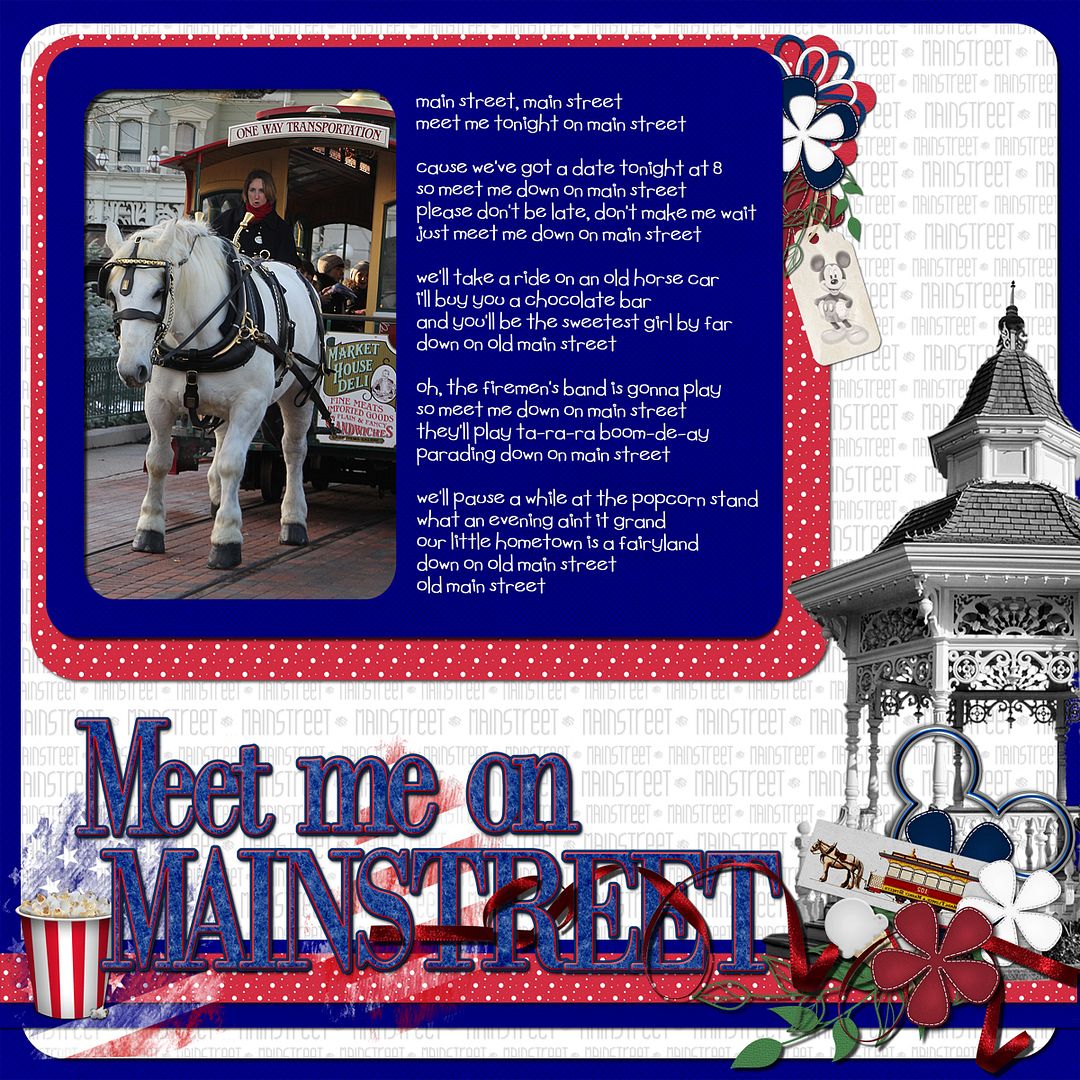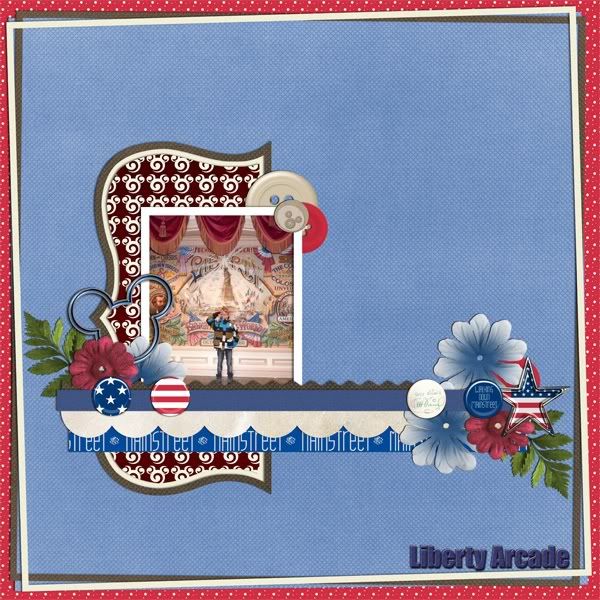 And don`t forget to grab the beautiful kits from the other designers.
You can find them on their blogs: Just click on the names to get there
Don`t forget to leave some love for everyone
20 years DLRP Entrance
Melanie
Meet me on Mainstreet
Hannie
( You are here )
Fairytale Castle
Sarah
Frontierland
Raoul
Adventureland
Jolien
Fantasyland
Marieke
Discoveryland
Fiona
Studio`s
Raoul
Happy Birthday Disneyland
Renata
The Village
Samantha
Clusters and Wordart
Annet
Happy scrappin