One of the girls at my favorite dutch forum is Samantha. She is a great scrapbookgirl with beautiful LO`s. But she is also a great designer . Last month she opend her own store with the name Magical Designs! In her shop you wil find great kits, alpha's and papers for digital scrapbooking.
And this is her newest kit in her
web shop
.
Dine with the Mouse.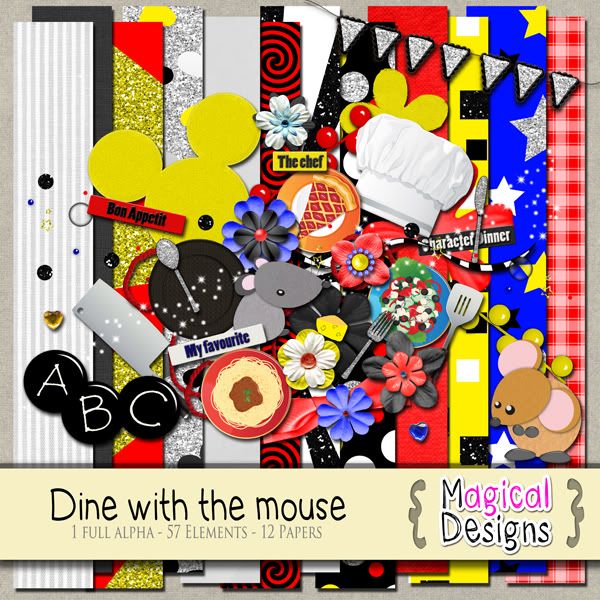 Watch out! There is a mouse in the kitchen! And it can cook! Grab all your Ratatouille & Cafe Mickey pictures and get scrapping with this kit! Packed full with flowers, meals and mice! I added a little sparkle to make your lay outs magical.